Ideas need a story.
Stories need a script.
lenzcript.
Mission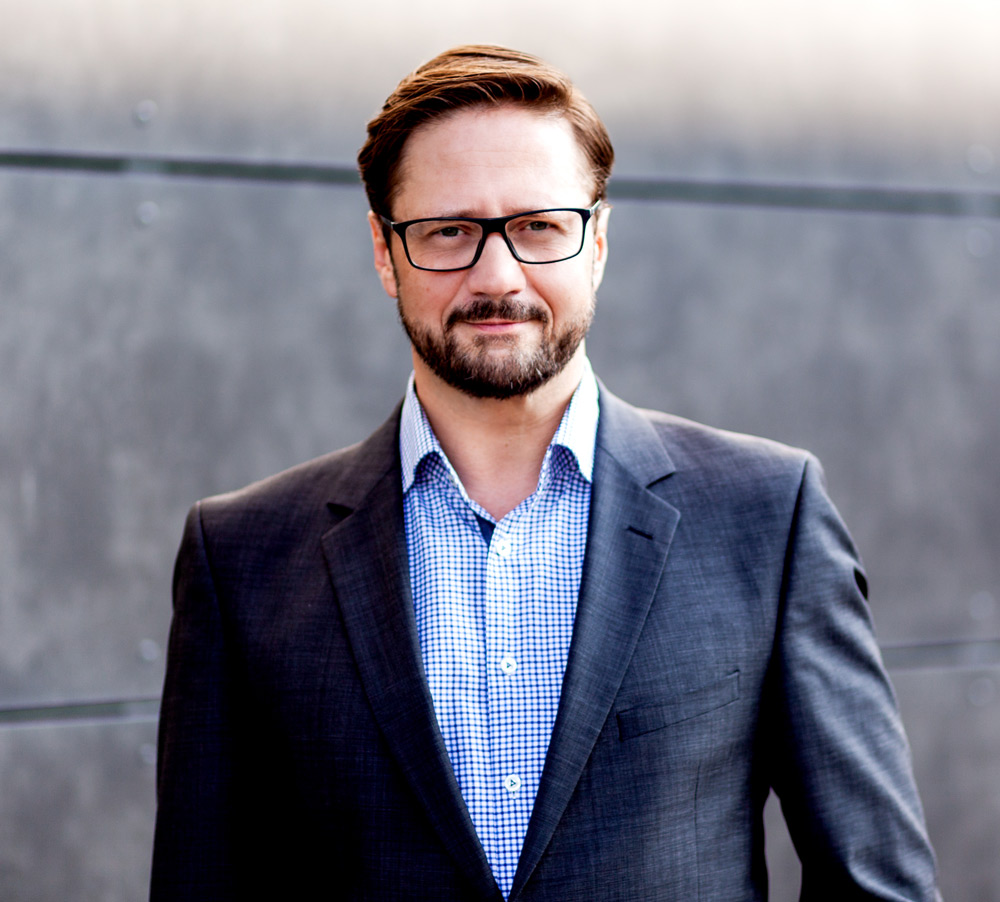 All ideas that are successfully realised have one thing in common: a gripping story that reaches people, convinces and thrills them. Gripping stories are based on a structured script that leaves nothing to chance.
Even the best idea is never self-explanatory. It implies change. And every change requires smart communication. lenzcript communications exists so that your ideas reach, convince and thrill people.
Marc-Thorsten Lenze
Managing Director
Services
lenzcript communications offers you professional advice and operational implementation for your corporate, brand and product communications – and all under one roof. With a key network of partners and service providers, we cover all disciplines in the modern marketing mix.
Strategy & Conception
situational analysis
definition of strategic goals, target groups, messages
procedural planning
budget planning
evaluation
Media & Public Relations
PR campaigns
press conferences
editorial visits
company and product presentations
press accreditation and hosting
media monitoring
Corporate Publishing
press releases
professional articles
speeches, lectures and presentations
internal newsletters and newspapers
event magazines
company reports
user manuals and guides
honorary publications and chronicles
Online & Social Media
setup, maintenance and content development for Facebook, Twitter etc.
editing of blogs
conception and text for websites
video and animations
Advertising
cross-media campaign planning
adverts and posters
brochures and catalogues
packaging - radio advertising
trade marketing
media planning
Exhibitions & Events
conception of exhibition booths
Hosting of exhibition booths
Planning and implementation of corporate events such as anniversaries, employee events, etc.
Sponsoring & Promotion
selection of suitable partners in sports and culture
negotiation and control of presenter rights
active involvement of sponsoring in corporate communication
product promotion at POI
Project & Interim Management
lenzcript communications also works in-house and leads time-limited projects to success.
Are you looking for professional management for marketing & communications on a temporary basis? lenzcript will jump in.
"Authentic communication bears your hallmarks."
Lenze
I've been active in the marketing and communication sector for about 20 years. I've gained extensive professional experience in companies and agencies; in managerial positions, I've coordinated strategic, communicational and creative processes for international companies and demanding brands. My studies in sociology, psychology and politics provided the academic foundations for my future professional path. But my passion for communication has been alive in me for as long as I can remember.
Since 2015 I've been providing my expertise to a wider customer base through my agency lenzcript communications.
I currently advise clients in the automotive industry, motorsports and in the field of financial services, for whom I provide much more than mere creative input: I actively support them, helping them to fully exploit their ideas' potential – be it for products, services or messages – formulating them according to target groups and placing them effectively.
With lenzcript, my aim is to completely understand you as a client and to master your individual language and tonality. Because not everything that looks or sounds original is bound to fit your situation.
My guiding principle: your communication should be tailored to suit you and it should bear your unmistakable hallmarks. So that you can be authentic and trustworthy, and remain that way.
Come and meet me in Magdeburg,
the beautiful capital of Saxony-Anhalt!


lenzcript communications
Marc-Thorsten Lenze
Schillerstrasse 1
39108 Magdeburg
Germany